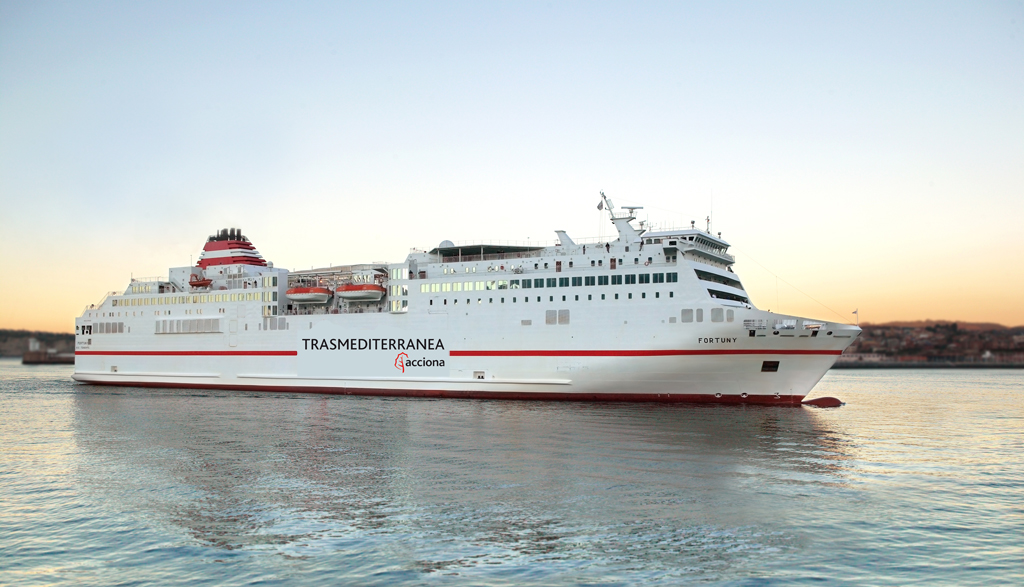 Founded in 1917, TRASMEDITERRANEA is the main shipping company in Spain and one of the largest in Europe with more than 20 passenger and cargo ships that connect throughout the year the main ports of the Peninsula with the Balearic and the Canary Islands, with the autonomous cities of Ceuta and Melilla, and with the North of Africa.

Trasmediterranea was acquired by ACCIONA in 2002, one of the foremost Spanish business corporations, leader in the development and management of infrastructure, renewable energy, water and services.

Trasmediterranea operates in the main Spanish PORTS:

Balearic Islands: from Barcelona and Valencia to Ibiza, Mallorca and Menorca

Strait area: from Málaga, Algeciras and Almería to Ceuta and Melilla

Canary Islands: from Cádiz to Sta Cruz de Tenerife, Sta Cruz de la Palma, Las Palmas de Gran Canaria, Arrecife and Puerto del Rosario

North Africa: Tanger, Orán, Ghazaouet and Nador.