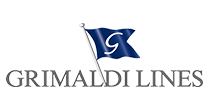 For an easy and safe booking with Grimaldi Lines
click here:



To speak with our operators
and book your ferry, contact our
Call Center
+39 010.5731805
Check the company schedule for 2021:
Jan - Feb - Mar - Apr - May - Jun
Jul - Aug - Sep - Oct - Nov - Dec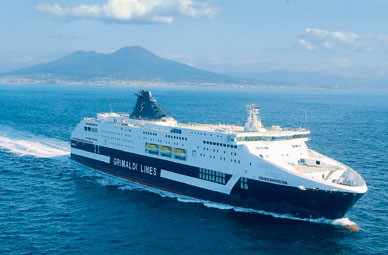 Grimaldi Lines is a navigation company hold by Grimaldi Group, an Italian corporation founded in 1947 in Palermo by Grimaldi brothers as a shipping company; later on, they added passengers transportation to their portfolio. Grimaldi Lines guarantees departures throughout the year; its fleet is composed by modern ferry boats: fast and safe ships, with high-quality interiors and services. These qualities are only few of the company's strengths: competitive rates, low cost offers, a wide choice of routes, linking Sardinia, Sicily, Spain, Greece, Morocco, Tunis, and the organization of fun thematic mini-cruises. Grimaldi Lines is the first Italian navigation company to obtain ISO9001 and ISO14001 (for the environment) quality certifications. In 2009, Grimaldi Group won the first edition of Lloyd's List Global Awards for "Cruise & Ferry", award given to the best companies of the maritime sector.

The main routes operated by Grimaldi Lines are: Livorno Olbia, Civitavecchia Olbia, Civitavecchia Porto Torres, Livorno Palermo, Civitavecchia Barcellona, Savona Barcellona, Brindisi Igoumenitsa, Brindisi Patrasso, Civitavecchia Tunisi, Savona Tangeri e Barcellona Tangeri.