For your easy and safe booking with Trasmediterranea
click here:



To speak with our operators
and book your ferry, contact our
Call Center
+39 010.5731805
Check the company schedule for 2022:
Jan - Feb - Mar - Apr - May - Jun
Jul - Aug - Sep - Oct - Nov - Dec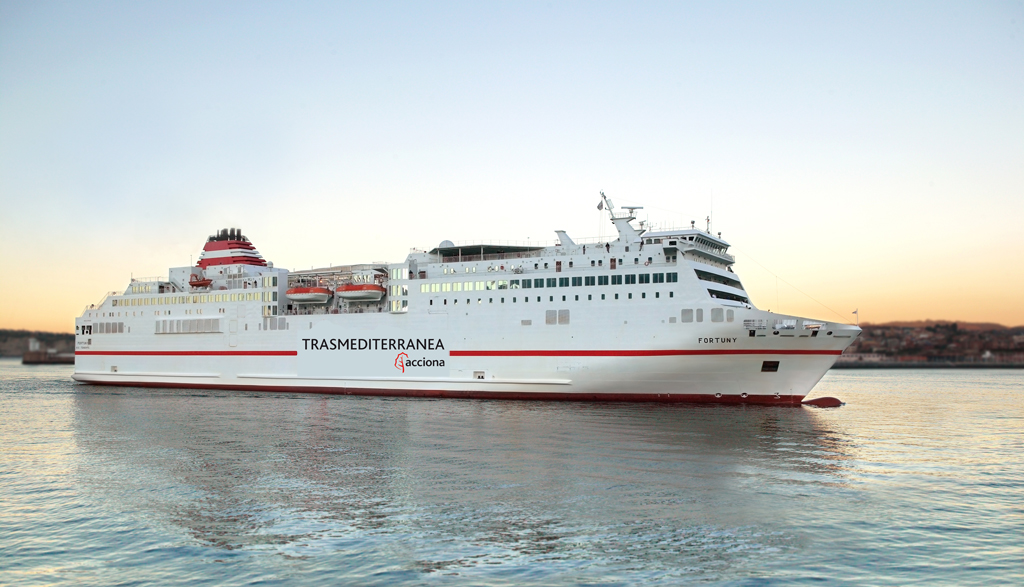 Trasmediterranea is the major Spanish ferry company. Founded in 1916 in Barcelona, started its successful activity the next year, with a starting fleet composed by 45 ships. In 1978 it became a national company; in 2002 it was privatised and sold to a consortium; the major stockholder of this group was Acciona Logistics. Trasmediterranea was recently acquired by NAVIERA ARMAS, shipowner committed to "RO-PAX" services between Canaries and Iberian peninsula. In 2003 the company created "Trasmediterranea Cargo" dedicated to shipping by sea.

The company boasts the certification ISO900, received in 1996, and owns a fleet of 25 ships, including ferry boats, fast ships and cargo ships, renewed frequently to guarantee the best results possible.

Its ferries sail from Spain to Canaries, from Balearics Islands to Morocco and Algeria. The major routes are: Barcelona – Ibiza, Barcelona – Formentera, Barcelona – Palma de Mallorca, Barcelona – Mahon, Valens – Ibiza, Valens – Formentera, Cadiz – Tenerife, Cadiz – Gran Canaria, Algeciras – Ceuta, Almeria – Nador and Almeria – Oran.