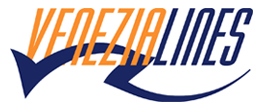 Per una prenotazione facile e sicura con Venezia Lines clicca qui





To speak with our operators
and book your ferry, contact our
Call Center
+39 010.5731805
Check the company schedule for 2021:
Jan - Feb - Mar - Apr - May - Jun
Jul - Aug - Sep - Oct - Nov - Dec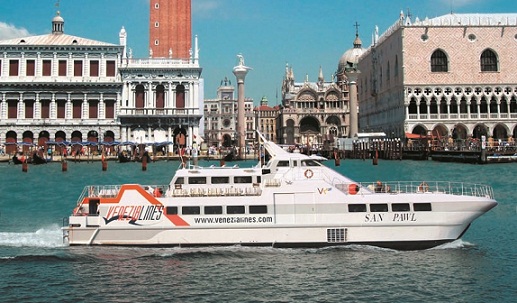 Venezia Lines is a navigation company with high-speed ferryboats that works in the northern part of the Adriatic Sea, linking the Italian coastline with Croatia.
Founded in 2003, it was helped by the experience of Virtu Ferries Ltd, navigation company working in this business for 20 years. The two vessels used by Venezia Lines are the "San Frangisk" and the "San Pawl", both with a maximum capacity of 310 passengers. The maximum speed of the two vessels is 35 knots; thanks to this, they can be considered the fastest ferries working in the Adriatic Sea.
The navigation service is operated from April to October and it allows an one-day visit to Venice. Staff and officers on board are veterans and well-trained and they can grant a relaxing and pleasant sailing.

The main routers served by Venezia Lines are: hydrofoil Venice Rovigno, Venice Porec, Venice Pola, Venice Piran, Venice Umag.